Good morning fellow tumblrers, we're going two up from the last post as this update comes to you in five parts, lets get right to it!
Part 1: News
So three little pieces of contest news. Firstly, we're up to thirty six followers on Tumblr, thank you very much to you all! Secondly, we now have a new link location. On the Nerdfighters Ning, if you hover your mouse over the tab button marked "NF Projects" you will see a tab for this project descend, and link you directly here. Thanks very much to the Ningmaster known as "The Lone Wanderer" for his help on that one. Thirdly, the contest now has its own dedicated e-mail address.
DFTBA[DOT]Short[DOT]Story[DOT]Contest[AT]Inbox[DOT]Com
This will be important in posts to come. Lets move on.
Part 2: Familiar faces, new roles
Because this is a big project, and because a fair bit of it involves things that I don't know how to do, there's going to be one or two other people on board. Today, I'm pleased to announce that Chris Dolman, the man who did the excellent video discussing initial details of the project, to be our head web design man. Although I'm a dab hand with Tumblr, this chap has the much more daunting task of creating our own dedicated web site, specificity for the contest, with specific sections which can only be accessed by people who have submitted their entrance fee. That's really important I feel, since really, this is as much about charity as it is about writing, and I really don't want people who are participating who arn't entering into the spirit of both parts of what we're about here.
Part 3: Definite dates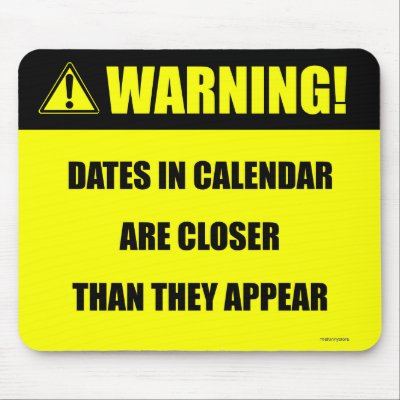 So I know that in the last post I said that we were thinking that we'd probably do this from between October 2nd and November 2nd but people have, in discussions on this, said two things to me.
- Why wait so long!
- That's cutting it a bit fine, isn't it?
Now originally, the reason I wanted to wait was because I wanted to link it in directly to the project for awesome, and also I was thinking that this was a big project, which would take a lot of organising, and would be very very difficult to get done. But then I stopped and thought, and I realised that there are only really two big obstacles that need to be got over before the contest can start. Getting all the judges sorted, and getting the website up and running.
So with that in mind, now that Mr Dolman is on board and helping us out, I'm pleased to say that I have a definite date for when the contest is going to start. This is going to be the date that the prompt for the contest is revealed, the website is going to go live and when you can start submitting your stories. And that date is…
April 21st!
And the contest will close on…
October 2nd
And the results will be out on…
Well that one's trickier. It mainly involves how many people will be entering. Hopefully though, it will be before December 17th, and so in time for the Project for Awesome.
Part 4: A contest within a contest
So as I've said before, I'd like this to be something that Nerdfighters take part in on every level, as much as is possible. This isn't just going to be something for people who like writing. Therefore, what I'd like to do is to open up a very important part of the contest to the wider Nerdfighter community, or at least, to a different slice of it. I'd like the attention of anyone interested in…
Graphic Design
We're looking for people to design the logo for the DFTBA short story contest of 2012. And as far as I can tell, that's the only real hard and fast rule. The logo has to contain the words "DFTBA Short Story Contest 2012". Beyond that, we're pretty free and easy. For contest submission & information, go here
The deadline for this part of the contest will be…
February 8th
Whereupon, I will select a number of the best of the submissions, to be voted on by the wider nerdfighter community. The voting for this will close on…
February 22nd
So that will be the day that everyone knows what the contest's logo will be
A couple of guidelines. Remember, this is part of the Nerdfighter community, so using images and symbols that Nerdfighteria is familiar with, will be a good route to go down. The nerd hands gesture, puppy sized elephants, french the Llamma etc.
Also, its for charity, so if you could incorperate that, it would be good too. Maybe also use some of the fonts that have been used for other things, or take design ideas from past logos, that sort of thing.
Finally, although the rule is that you must include the words "DFTBA Short Story Contest 2012" in the logo, if you can make a logo that could easily have part of it be made a kind of…icon… a little picture that by itself could be the symbol for the contest, that would be good too. There probably is a technical name for that, I'm not sure.
None of these ideas are hard and fast rules. If you create something great that breaks them all, all the better for us and you. These are just thoughts that I had. I stopped doing graphic design when I was 16, so don't consider me an expert on that!
Also, one final note, you will be credited, and there is a very very good chance we will ask you to design the front cover for the anthology, when it is released, also!
Part 5: More judges! Nerdfighter judges!
So as you know, we already have two excellent judges lined up! Marcy Collier and Katie Biela, but I'm thinking…more…
Specificity, as one person mentioned earlier in their question, we need some nerdfighter judges. This should be a contest run by nerdfighters, for nerdfighters (although others are of course allowed in). Now I'm still in contact with other groups who themselves are outside the nerdfighter community, but who would be more than eminently suitable for this task, but there is nothing wrong with making this more in house also.
However, we should keep in mind that the role of a judge is one that comes with some degree of authority, and as I'm sure you'll agree, as editor of a magazine that reviews books, and as an English Lit teacher at one of the USAs best prep schools, Ms Biela and Ms Collier are eminently qualified. The thing is, out there, I'm sure there are plenty of other very qualified people, but for the task of judging stories like this, you really do have to be qualified in some way.
This doesn't mean you have to be a teacher or an editor. Maybe you've read and reviewed many a book for a personal site. Maybe your a well practiced beta reader, who's helped many stories reach their full potential. Maybe you've written a lot and feel you would be well placed to be able to look at others work and tell where its good, where it's bad and what would make it better. Maybe you've got a keen reading eye, and noticed my earlier spelling mistake with "your" and "you're" etc.
The point is, you are out there, nerdfighter judges! So come forth! We'll be selecting a total of twelve of you (just like in a real jury) so there are ten spots left. Please e-mail the following address and include a resume/CV of why you think you are qualified to be a judge on the DFTBA short story contest of 2012. Include as much detail as you can. Also, put the word "JUDGE" in all caps as part of the subject line.
DFTBA[DOT]Short[DOT]Story[DOT]Contest[AT]Inbox[DOT]Com
The deadline for judges entries will be…
April 8th
After that, the judges will be announced on…
April 21st
When the website goes live.
There's been a lot of dates in this post, so to clarify with a calander at the bottom here.
January 8th - Opening of the contest for designing a logo, and opening of positions to be in the panel of Nerdfighter judges
February 8th - Deadline for submitting a design for the logo
February 22nd - Last day of voting for which logo design will become the official one for the contest

April 8th - Deadline for submitting a CV/Resume applying for a Nerdfighter judging position.
April 21st - The main, dedicated website goes live, the judges are announced, the prompt is revealed and people can begin entering.

October 2nd - The deadline for the last story entrant.
Hope that has clarified things for everyone! If anyone has any questions, feel free to ask.
Best wishes, and as always, DFTBA.